3 Mouth-watering White Broken Rice Recipes To Enjoy
Posted by Admin on April, 12, 2021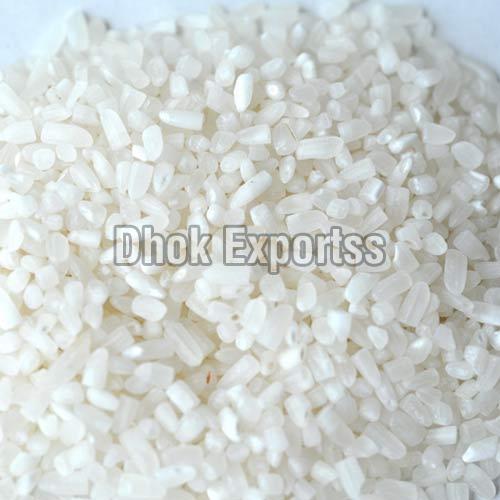 The broken rice name implies the fractured or broken pieces of rice grains during the process of milling. Since the broken pieces of rice are considered as the inferior in quality, it is not sold with the full rice grain. Vendors and manufacturers often sell these fractured rice grains separately, known as broken rice. There is a huge market and demand for white broken rice grains as these are relatively cheaper than whole rice grains.

Broken rice, when cooked varies in texture depending on the method of cooking. People all around the world love to cook with broken rice. It has given rise to a large number of culinary recipes. Listed below are three mouth-watering broken rice recipes that are sure to make you feel hungry for more.

• Broken Rice Upma
Upma is amongst the most common and beloved breakfast recipes in India. People from different parts of the country love and enjoy Upma for their breakfast. Broken rice Upma is slowly gaining popularity for it is fulfilling and delicious at the same time. The dish is simple and quick to make and apt for people with a busy everyday schedule. Broken rice upma can be enjoyed as both breakfast and dinner.

• Broken Rice Pulao
It is yet another favorite vegetarian option, broken rice pulao. It is almost similar to all other pulao that you might have eaten but far tastier as it differs in terms of texture. The goodness of Pulao is that you can add as many vegetables that you like to your dish for healthy eating. The aromatics like cumin seeds, peppercorn, cardamom, etc, add to the overall taste and flavor of the Pulao that people of all different ages can enjoy.

• Broken Rice Payasam
The list of recipes will be incomplete without the addition of a sweet dish. Broken rice payasam is another flavourful and wholesome sweet dish. Payasam is thoroughly enjoyed in the southern part of the country and often made on religious, and auspicious days to celebrate happiness. Broken rice payasam is not only confined to Southern Indians, but people from other parts of the country are also slowly indulging in its delightful flavor. This sweet dish is especially liked by children and can be savored both hot and cold.

Broken rice is similar in taste the full-grain rice. Hence, it can be paired with different varieties of curries, vegetables, meat, and seafood. Broken rice is much cheaper to buy in Asian countries but quite expensive in the United States Of America. Broken rice is also demanded and imported in various parts of the world.

Several white broken rice suppliers offer high-quality products on various online stores and e-commerce sites. To get attractive deals and discounts on bulk orders, compare the broken rice prices on several websites.

If you are a small business owner looking to sell broken rice at your store, make sure to browse through the customer testimonial to understand the quality and service offered by the manufacturer or the retailer. Some broken rice wholesaler India also offers free delivery on urgent and bulk order online.
This entry was posted on April, 12, 2021 at 15 : 44 pm and is filed under broken rice. You can follow any responses to this entry through the RSS 2.0 feed. You can leave a response from your own site.