A Guide To Learn About Health Factors Regarding Toor Dal
Posted by Admin on August, 31, 2020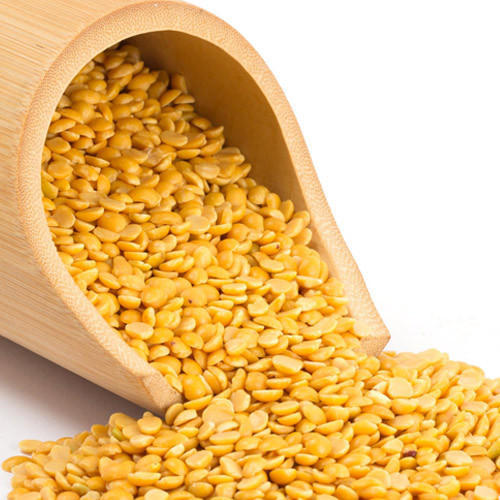 For Indian household, dal has always been an integral part of the staple diet without which many cannot do. Rich in minerals and proteins, this power-packed protein-rich ingredients could be accompanied by a number of food items. In different parts of India, different variants of dal have gained popularity. From moong, chana, yellow toor dal has always been a great part of the diet and is delicious. Health experts and nutritionists swear by it and recommend you add it to your daily meal plan as a complete food. Toor dal is an integral part of the meal for vegetarians who gain their protein source from dal and other plant-based products. With a rich nutrient profile, these nutritional facts tell you how beneficial it would be for you.

What Does Toor Dal Contain?
This dal has protein but also carbohydrates and fibre. Therefore you would be able to meet your daily dose of iron and calcium with this. Rich in folic acid, it is highly accountable to help with foetal growth and help in avoiding any birth defect. Also, if you have diabetics patient, then due to a lower glycemic index, toor dal could be consumed by them. Below find some detailed health benefits to be enjoyed with regular consumption of this dal.

Helps With The Iron intake
The iron which is present in high amounts in toor dal plays a great role for all ages helping with anaemia and pumping the iron levels. Also, folic acid that you find in toor dal helps with foetal development, brain development and a lot more. Your 6-12% of the daily requirement of iron is fulfilled by this lentil which is grown in abundance in parts of India and now in other countries too.

Helps In Losing Weight
This dal is rich in protein which helps in maintaining and stopping the unwanted cravings. Protein-rich dal makes you less hungry and keeps your satiated. With lower glycemic index, and rich in fibre, you do not have to eat unwanted carbs, helps with metabolism and reduces the appetite.

Good For People With Diabetics
Toor dal is a must-have addition to a diabetics diet plan because of the presence of the complex carbohydrates and how one could benefit from it. Food which comes with lower glycemic index helps in reducing the gastric emptying time which directly helps in reducing the blood sugar spike. Quality product should be purchased from yellow toor dal suppliers after checking out customer reviews and also understanding the vendor and the packaging process.

Helps With Blood Regulation
It stabilizes blood pressure and reduces the blood constriction because of the presence of potassium mineral acting as a vasodilator. Also, adding toor dal to the diet of hypertension patients assures that they would be able to avoid heart risks or reduce them moderately. The presence of Vitamin B complex in this dal helps in boosting energy with carbohydrate metabolism and averting storage of the excess fat.

These are some of the prime benefits to enjoy with this super delicious and healthy dal which could be prepared in so many ways.
This entry was posted on August, 31, 2020 at 23 : 14 pm and is filed under Toor Dal. You can follow any responses to this entry through the RSS 2.0 feed. You can leave a response from your own site.